Annexure 1
- The Confusion and Obfuscation begins - letter of Joint Secretary, (FT&TR -1)February 2008, name blacked out, intentionally confuses and links Liechtenstein Bank accounts not with money launderers but with tax payers.
Annexures 3, 4, 9, 10
- The Confusion and Obfuscation continues: Letters of Joint Secretary, (FT&TR -1) name blacked out, clearly states that information i
s required under the Double Taxation Convention, that deals only with legitimate businesses which according to laws of more than one State are liable to pay tax on the same income, and not illegal money laundered abroad. United Nations Convention against Corruption, specially drafted for addressing criminal money launderers completely abandoned. Only prospective information can be asked for, and not information prior to signing of the treaty.
Annexure 14
- Reward for delay and obfuscation. Letter from Revenue Secretary to Indian Ambassador to Germany dated February 12, 2009. Names blacked out, but did the name blackers think no one can find out who they are? Indian Ambassador rewarded for delay, and obfuscation. Goes as US Ambassador in April 2009.
Annexure 15
- The Murderer's Slip: e mail address of Joint Secretary escapes black out. She was appointed Chairman CBDT, by NDA Govt in November 2014, and remains member of SIT. Draw your own conclusions.
Annexure 16
- Data to be handed over in Bonn !! Why? No paper trail should be available in Delhi?
---
---
---
---
​​|| Res-cum-office (Delhi): 2 Akbar Road, New Delhi - 110 001 (INDIA) | Tel: 2379 4651, 2379 2287. Fax: 2379 5095
|| Office (Mumbai): 29, Jolly Maker Chambers - II, Nariman Point, Mumbai - 400 021 (INDIA) | Tel: 2282 0550, 2202 8470. Fax: 2287 5829
|| Residence (Mumbai): 41, Advent, 12-A, General Bhonsale Marg, Mumbai - 400 021 (INDIA) | Ph: 2202 4990
|| Residence (Pune): 11, Geras Greens Ville, Kharadi Nagar Road, Pune - 411 014 (INDIA) | Ph: 3294 0732
Copyright. All rights reserved. Ram Jethmalani. 2018.
Powered by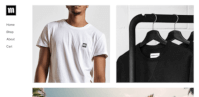 Create your own unique website with customizable templates.