ARTICLES FROM THE SUNDAY GUARDIAN
I had written earlier that though "the formation of the Aam Aadmi Party got its timing right, its resounding victory perhaps came a little prematurely". What I did not anticipate was that their leader would crash to the ground even more prematurely.

From all accounts, the Delhi electorate, one of the most canny in the country, is feeling not just cheated, but terribly foolish too for having been taken for such a terrific ride. The man who promised them El Dorado turned out to be just another confidence trickster, doing devious U-turns on all his promises and delivering nothing, a perfect combination of Don Quixote and Mohammad bin Tughlaq, cracking under the burden of governance. He has unleashed a 24x7 sitcom in lieu of governance on the citizenry of Delhi, disgusting them and entertaining them in turns.

Take Kejriwal's sitcom of 20-21 January, just a week before Republic Day, when he and his Cabinet ministers, now Constitutional authorities of the most deviant kind, chose to violate the law of the land by staging a dharna and defying Section 144 CrPC near Rail Bhawan. This came after Kejriwal's meeting on 17 January with the Union Home Minister, demanding the suspension of three SHOs of the Delhi police, primarily for disobeying Delhi Law Minister Somnath Bharti's orders to search without warrant the premises of some Ugandan women whom he accused of running a drug and prostitution racket. Kejriwal reportedly threatened the Home Minister with a dharna against him from 20 January unless the suspensions were done. Well, he and his associates have certainly started showing their true colours, no different from the UP goons storming police stations and coercing policemen with illegal orders, with utter contempt for the rule of law. Chief Minister Kejriwal should know that under no circumstances can the police follow illegal orders of searching without warrant or complaint, or interrogating any women after dark.

No suspensions were ordered and the police imposed Section 144 CrPC on 19 January. Kejriwal and his Cabinet colleagues defied the prohibitory orders and parked themselves near Rail Bhawan. Strangely enough, on 21st evening Kejriwal called off the protest, after Lieutenant Governor Najeeb Jung reportedly assured him of sending two police officials on leave including one who had already applied beforehand. If this is true, then the Lieutenant Governor's action smacks of equal illegality. Under what provision of law or service rules can he do so? Has the Quixotic bug reached his establishment also?

The sitcom plot thickens: the CM, a constitutional authority, violates legal orders promulgated by a competent authority and sits in a dharna; the Lieutenant Governor, another constitutional authority packs off policemen on leave without any authority whatsoever, to provide the agitating CM an absurd escape route; and the Delhi Police illegally permits the violation of its own prohibitory orders.

The people of India are a bit baffled as to how the police commissioner, after imposing Section 144 CrPC, permitted Kejriwal and his men to congregate in the very area where prohibitory orders were in force. Further, how did delhi Police allow the dharna to continue for 36 hours in the prohibited area, causing immense inconvenience to ordinary citizens and preventing office goers from reaching their offices? And compounding this further, how did the Delhi police allow the supporters of the Aam Admi Party to enter the prohibited area in large numbers violating their own prohibitory orders?

The mystery of the Delhi police imposing Section 144, without having the slightest intention of implementing it can have only two explanations: first, that a thoroughly illegal agreement had been reached between the Congress, AAP and the Delhi police regarding the sitcom, and the police commissioner was following the orders of another authority; second, that he voluntarily allowed the violation of his own orders, which clearly establishes that he is unfit to hold his office and should be sacked. Whichever of the two reasons it was, the message that travels down to the SHO level is one that unequivocally justifies violation of the rule of law. It is this attitude and action of the police that renders high-sounding, idealistic recommendations of the National Police Commission hollow and infructuous. The only area where the government can be complimented generously is their extraordinary skill in identifying and appointing police officers ever-ready to do their bidding. Recall the Delhi police's swift midnight operation at the Ramlila Ground on Baba Ramdev and his supporters. Then too, they had the right police commissioner, who showed great spine to obey his political masters and violate the law. Even today, I ask the Delhi police commissioner, would he apply the same kid gloves if an opposition Chief Minister had staged a dharna in Delhi in precisely the same circumstances as Kejriwal? Select the right man for the right job, is the message. That takes care of the rule of law.

Kejriwal is also reported to have alleged that "Delhi policemen extort money from street vendors, auto drivers and send it to the police commissioner and Shinde". What is extremely worrisome, and again intriguing, is that even after more than a week, neither the police commissioner nor the Home Minister have resorted to any legal action on something so defamatory. Making matters worse, Kejriwal then incited "upright policemen" to join the stir, urging them to "take leave from work for five days and give up the khaki. If the police chief victimises you, I will take care of it," a statement smacking of direct sedition and promoting disaffection among the members of the police force. Here again the silence and inaction on the part of the Delhi police commissioner and the Home Ministry is a matter of grave national concern.

Let me now turn to the controversial actions of the Law Minister, Somnath Bharti, whose actions too are inconsistent with the law and Constitution. As a lawyer of some short duration, I would like to educate him about the legal implications of searches and seizures vis-à-vis citizens' liberties. It was their notorious misuse by England that made the Americans incorporate the 4th Amendment in their Constitution in 1792, which reads: "The right of the people to be secure in their persons, houses, papers, and effects, against unreasonable searches and seizures, shall not be violated, and no Warrants shall issue, but upon probable cause, supported by Oath or affirmation, and particularly describing the place to be searched, and the persons or things to be seized."

This is a modified copy of Sir Edward Coke's doctrine in Semayne's case (1604), which stated, "The house of everyone is to him as his castle and fortress, as well for his defence against injury and violence as for his repose." Semayne's case acknowledged that the King did not have unbridled authority to intrude on his subjects' dwellings but recognised that government agents were permitted to conduct searches and seizures under certain conditions when their purpose was lawful and a warrant had been obtained.

The US Supreme Court, by judicial decision, has developed the "Fruit of the Poisonous Tree" doctrine, which declares that if the search is held in violation of the 4th Amendment, no evidence discovered, however, plausible, is allowed to be considered as relevant by a criminal court. Though the Indian courts had initially resisted this extreme doctrine, the Supreme Court has now switched over to the American view in a full court judgment on Section 50 of Narcotic Drugs and Psychotropic Substances Act, 1985.

Take note, Mr Law Minister, you yourself are guilty of assault, criminal trespass and other cognate offences. Even if you had found tonnes of contraband, the evidence would have been shut out. My advice to you is to learn some law before you act again the way you did. And I might add, don't waste your saliva on people you don't like. They might reciprocate the compliment by other more generously endowed effluents.

Your only saving grace is that your CM much excels you in atrocious public behaviour. Fortunately, he has exposed his own lumpen and deceitful character, his public trickery, and his complete inability to don the role of an enlightened CM and govern in accordance with the Constitution, before he could trick and deceive urban pockets of the rest of the country, which he and his Congress buddies so badly wanted him to do. This was the game plan of the mysterious Congress support to the AAP — and the AAP dharna against the Congress — to cannibalise BJP voters and prevent Modi's ascent. Fortunately, the game plan has fallen flat, devoured by its own contradictions and the acute incompetence of Kejriwal, to pull off even his own charade successfully. The urban voices of celebrities and civil society have also turned silent.

---
---
---
---
---
​​|| Res-cum-office (Delhi): 2 Akbar Road, New Delhi - 110 001 (INDIA) | Tel: 2379 4651, 2379 2287. Fax: 2379 5095
|| Office (Mumbai): 29, Jolly Maker Chambers - II, Nariman Point, Mumbai - 400 021 (INDIA) | Tel: 2282 0550, 2202 8470. Fax: 2287 5829
|| Residence (Mumbai): 41, Advent, 12-A, General Bhonsale Marg, Mumbai - 400 021 (INDIA) | Ph: 2202 4990
|| Residence (Pune): 11, Geras Greens Ville, Kharadi Nagar Road, Pune - 411 014 (INDIA) | Ph: 3294 0732
Copyright. All rights reserved. Ram Jethmalani. 2018.
Powered by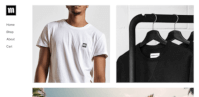 Create your own unique website with customizable templates.