ARTICLES FROM THE SUNDAY GUARDIAN
I have been following with interest the feedback and comments on my articles in
The Sunday Guardian
, and on news that appears about me now and then. I am gratified to see that the feedback is mostly complimentary, with a majority of readers agreeing with my point of view. There is a small minority though that questions my credibility and my intellectual and political integrity, because in the course of my professional life, I have defended politicians, industrialists, business people, and others accused of criminal offences, several of them with a tainted reputation. Though I have written about this issue in my book,
Conscience of a Maveric
k, calling the chapter "Defence of the Despised", I would like to take the opportunity to inform my readers, detractors and admirers, about why it is mandatory within a lawyer's professional ethics to defend such cases.
Let me begin by informing my readers that first, I consider myself a patriotic Indian, next a lawyer, and after that a politician who is trying his best to use whatever space is available within his range to protect constitutionalism, the rule of law, and the socio-economic interest of our country. On this score, even my worst detractors cannot make any charge against me.
It was after Indira Gandhi's assassination when I defended Beant Singh's uncle, Kehar Singh, and another accused conspirator, Balbir Singh, that I was repeatedly asked, sometimes with horror, as to why I chose to defend them. Most people assumed that the reason was political. But on the contrary, it was entirely professional. Here are the facts. I was not engaged by any of the accused when the case was being fought in the trial courts, where they were found guilty and sentenced to death. According to law, a death sentence must be confirmed by the High Court, and the High Court has to ask the convicts whether they want a lawyer at the expense of the state, and if so who. Well, both Balbir Singh and Kehar Singh said that they wanted my services, and the High Court asked for my consent. Let me also inform my readers that in our professional tradition, a request from the High Court is treated as a command, with no option but to accept. The rest is history. The Supreme Court held that the case against Balbir Singh was false, and according to me, Kehar Singh was convicted on thin evidence. In comparison to Balbir Singh, the case against Kehar was even weaker, but he was eventually hanged in 1989.
In a society governed by the Rule of Law, a person's guilt is for the courts alone to determine. No one is guilty until the judicial process has exhausted itself and there is no further avenue left for the condemned man to establish his innocence.
So important is the right of an accused to have the services of a lawyer that the Constitution makers were not satisfied with the rights created by the successive Codes of Criminal Procedure. The Constitution makers introduced it in the Fundamental Rights chapter so that no tyrannical regime could curtail or destroy it. Article 22 declares that no accused shall be denied the right to consult and to be defended by a legal practitioner of his choice.
Indira Gandhi herself had recognized the importance of equal justice and free legal aid. By the 42nd Amendment of 1976, she introduced in the Constitution at least one wholesome provision. The newly-added Article 39-A mandates that the legal system shall provide free legal aid to ensure that opportunities for securing justice are not denied to any citizen by reason of economic or other disabilities.
In a society governed by the Rule of Law, a person's guilt is for the courts alone to determine. No one is guilty until the judicial process has exhausted itself and there is no further avenue left for the condemned man to establish his innocence. Even judges are human, and strong expressions of partisan opinion, however ill-informed or malicious, can produce unconscious bias in the judicial mind and prevent a fair determination of guilt or innocence. That is why it is considered the grossest form of contempt for anyone to prejudice mankind against a person fighting for his life. It pollutes the stream of judicial process. It also betrays ignorance of the phenomena that trial Courts can wrongly convict, and many a time, the appeal courts reverse their decision.
The role of the Indian lawyer, brought up in the traditions of the British bar is clear, admitting neither doubt, nor ambiguity. The tradition started with the trial in 1792 of Thomas Paine, who was charged with seditious libel after the publication of the second part of his Rights of Man. Paine was defended by the brilliant lawyer Lord Erskine, who was at that time also Attorney General for the Prince of Wales. Erskine was warned well in advance that if he accepted Paine's brief, he would be sacked. Accept he did, and sacked he was, but he left some immortal words for the legal profession and their duty to take on even unpopular cases:
"I will for ever, at all hazards, assert the dignity, independence, and integrity of the English Bar, without which impartial justice, the most valuable part of the English constitution, can have no existence. (...) From the moment that any advocate can be permitted to say that he will or will not stand between the Crown and the subject arraigned in the court where he daily sits to practice, from that moment the liberties of England are at an end. If the advocate refuses to defend from what he may think of the charge or of the defence, he assumes the character of the Judge; nay he assumes it before the hour of judgement; and in proportion to his rank and reputation puts the heavy influence of perhaps a mistaken opinion into the scale against the accused in whose favour the benevolent principle of English law makes all assumptions, and which commands the very Judge to be his Counsel."
Indian lawyers have followed this great tradition. The Razakars of Hyderabad, Sheikh Abdullah and his co-accused, some of the alleged assassins of Mahatma Gandhi were all defended. No Indian lawyer of repute has ever shirked responsibility on the ground that it will make him unpopular or affect the electoral prospects of his party.
To spare Indian lawyers the trouble of discovering the great traditions of the Bar by investigation and research, the Bar Council of India, in exercise of its statutory power, has formulated standards of Professional Conduct and Etiquette. The following need to be cited.
An advocate is bound to accept any brief in the Courts or Tribunals before any other authority in or before which he professes to practice at a fee consistent with his standing at the Bar and the nature of the case. Special circumstances may justify his refusal to accept a particular brief.
It shall be the duty of an advocate fearlessly to uphold the interests of his client by all fair and honourable means without regard to any unpleasant consequences to himself or any other. He shall defend a person accused of a crime regardless of his personal opinion as to the guilt of the accused, bearing in mind that his loyalty is to the law which requires that no man should be convicted without adequate evidence.
Every advocate shall in the practice of the profession of law bear in mind that anyone genuinely in need of a lawyer is entitled to legal assistance even though he cannot pay for it fully or adequately and that within the limits of an advocate's economic condition, free legal assistance to the indigent and oppressed is one of the highest obligations an advocate owes to society.
Many of my readers may not know these rules that constitute the basic ethics of the legal profession. I cannot forget them because I have helped in drafting them and promulgating them into law.
I hope this piece provides the answers to my readers.
---
---
---
---
​​|| Res-cum-office (Delhi): 2 Akbar Road, New Delhi - 110 001 (INDIA) | Tel: 2379 4651, 2379 2287. Fax: 2379 5095
|| Office (Mumbai): 29, Jolly Maker Chambers - II, Nariman Point, Mumbai - 400 021 (INDIA) | Tel: 2282 0550, 2202 8470. Fax: 2287 5829
|| Residence (Mumbai): 41, Advent, 12-A, General Bhonsale Marg, Mumbai - 400 021 (INDIA) | Ph: 2202 4990
|| Residence (Pune): 11, Geras Greens Ville, Kharadi Nagar Road, Pune - 411 014 (INDIA) | Ph: 3294 0732
Copyright. All rights reserved. Ram Jethmalani. 2018.
Powered by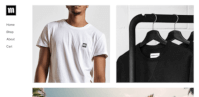 Create your own unique website with customizable templates.